Syria Assistance Fund
Dear Friends,
The needs in Syria are tremendous. Our church has established a fundraiser with the goal of sending as much money as possible to support relief efforts in Syria.
Funds collected are sent via Lebanon to the Patriarchate of Antioch's Department of Ecumenical Relations and Development (GOPA-DERD). After talking with many contacts, we believe this is the best place to send money.
Please share this opportunity to help the people of Syria loudly and widely!
We can receive donations via Credit Card or Paypal:
or, send a check to:
St. Juvenaly Orthodox Mission
PO Box 4631
Kailua-Kona, HI 96745
Please write "Fundraiser" on checks so we know the designation.
(Donations received through the PayPal button above are pre-coded for our charity fund.
Please do not write "Syria" in the comments field as this may be flagged by PayPal.)
Gifts will be processed by St. Juvenaly Orthodox Mission in Kailua-Kona, Hawaii.
We are a 501(c)3 organization. Donations are fully tax-deductible for U.S. citizens.
You will receive a donation receipt for your gift. We respect your privacy.
Questions? You can reach us at or
— Fr. John
---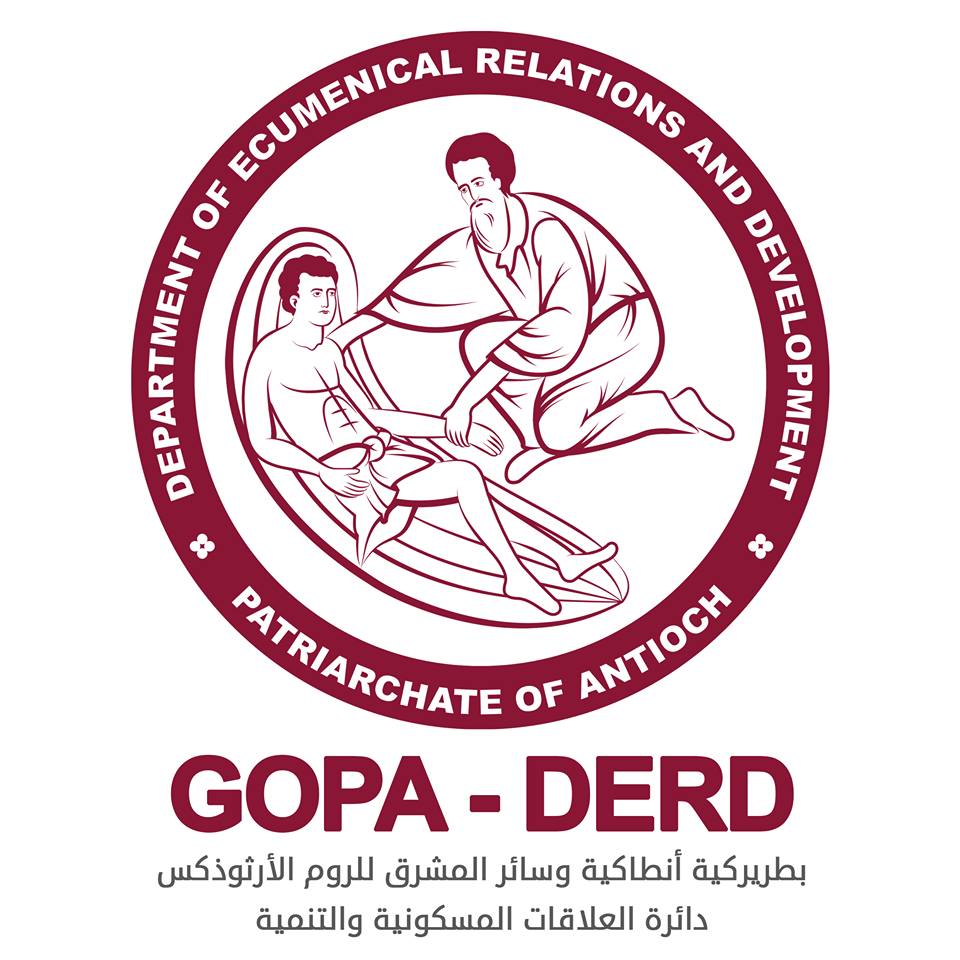 About GOPA-DERD
There are an estimated 7-8 million internal refugees (IDPs) within Syria. International sanctions and massive inflation have devastated the economy and public services. Most internal refugees lack basic needs for living and are in constant need for support. This is where GOPA-DERD comes in.
GOPA-DERD was nominated by The UN's Office for the Coordination of Humanitarian Affairs (OCHA) as the largest low-risk, national NGO with expertise working in Syria. They are often the first to enter hard-to-reach areas, and maintain offices in throughout Syria.
Visit their Facebook page to learn more »
Video overview
View PowerPoint presentation (PDF) »
---
FAQs
Why send money through St. Juvenaly Mission?

Three big reasons: 1) convenience — we accept PayPal, checks and credit cards, 2) funds are wired directly to GOPA-DERD for urgent needs, without additional restrictions, and 3) we are a U.S.-based 501(c)3 non-profit organization.

Does 100% of the money go to support Syrian relief efforts?

Not quite—we deduct third-party payment processing fees (including the cost of the wire transfer). Some money may be used for advertising and promotion if we determine that this increases donations. Apart from that, yes! All staff time is volunteered.

How long will this fundraiser last?

At this point, we are collecting funds for GOPA-DERD indefinitely.

How often do you send money?

We plan transfer money whenever donations reach a certain threshold—up to $10,000
---
History
In December 2016, we launched a Christmas fundraiser, focused on providing aid to the Diocese of Aleppo and its programs after the city was liberated from terrorists. We received over $10,000 from donors in 14 countries.
Funds were sent in late March. A portion of the money was used to provide emergency relief for Orthodox Christians fleeing al-Nusra following the attack on Mhardeh. Thank you!
---
Link Buttons