Aloha! E komo mai!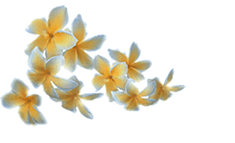 The St. Juvenaly Orthodox Mission is the only Orthodox church on the Big Island, and one of only a few Orthodox churches in the state of Hawai`i.
We are organized under the auspices of the Diocese of the West of the Orthodox Church in America. As such, we are part of the worldwide communion of Orthodox churches.
Although the Orthodox Church in America has its roots in the Russian Orthodox Church, our community is "pan-Orthodox" in character, made up of Orthodox Christians from a wide variety of backgrounds and walks of life, and all of our services are primarily in English, although we also use some Greek, Slavonic and Hawaiian.
Whether you're on the Big Island for a quick visit, have decided to put down roots here, or were born and raised in the Islands, we welcome you to come and pray with us and experience the beauty of Orthodoxy and aloha spirit of our community.