Contact Us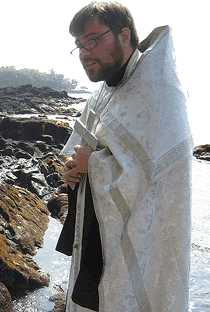 Our church mailing address is:
St. Juvenaly Orthodox Mission
P.O. Box 4631
Kailua-Kona, HI 96745
The general church email address is
You can also reach us more directly:


Phone:

Treasurer


Email Lists
We maintain two email lists. The St. Juvenaly Bulletin is for local announcements about service times, special meetings, and so on. If you'd like to sign up for this list, please don't hesitate to let us know.
The other list is our "Mission Newsletter" which goes out on a more occasional basis and serves to keep those interested in our Mission up-to-date on how our community is doing. You can sign up for that here: